Posted on
Leave a comment
Everyone seems to use text messages and emails to communicate to each other these days. So there's something about a good, old-fashioned love letter—especially a handwritten one—that makes it a rare and special treat.
Love letters are keepsakes that can be held, reread and cherished. They are the perfect gift for someone you love. Writing a love letter is not hard but it takes some time and contemplation to express your true feelings.
Preparing to Write Your Letter
Get over your fear. You're in control of what you write or don't write. You don't have to follow some love letter template or write poetry or sappy phrases unless you want to. The best thing you can do is be yourself in your letter.
Set the mood. Go somewhere private and shut the door. Try to remove as many distractions as possible, including noise, disruptive electronics and interruptions. Create an ambiance that
Continue reading…
Enjoyed this post? Share it!
Posted on
Leave a comment
Asking a woman out on the first date can be a scary and potentially frightful thing sometimes. You don't know if you'll be rejected or if she'll accept your invitation out.
You'll also be nervous about how you look, how you talk, and how you come across. Unfortunately, many men make a lot of common mistakes that blow their chance at a first date before they're even on a date. Fortunately, though, there are some ways to increase your odds of getting her to accept your invitation instead of turning you down.
Communicating Your Interest
Ask her out in person, if you can. Asking her out in person is key to successfully getting a date. Although you may be shy or intimidated, you can't let those feelings rule you. A date is a potentially intimate moment when two people get to know each other a little better. You should start it off that way.
Pick the right time and place to ask her out.</st
Continue reading…
Enjoyed this post? Share it!
Posted on
Leave a comment
Growing up, my grandma was never short of advice for me, especially about dating. And, as much as I refused to listen, she ended up being right.
Since she dated a lot before she got married — "Many men tried to court me before your grandpa caught me" — and stayed married for almost 40 years, I figured her tips had merit.
Now, she is 92 and I asked her to recap that advice. Here's what she had to say:
1. "Let him come to you."
Now, with Google, Facebook, friends and friends of friends, we can find out anything about a potential date — even where he works and his phone number.
In my grandma's day, when she was in her 20s in the 1940s (!!), it wasn't as easy as hitting a couple of computer buttons or clicking "friend request" on our iPhones.
"If you can find him, he can find you. Back in my day, men had to use their parents as a resource. They'd find ou
Continue reading…
Enjoyed this post? Share it!
Posted on
Leave a comment
Setting the Mood
Get her alone.
This is probably the most important thing you can do to make your kiss romantic. If you try to kiss a girl in front of your friends, she'll think you're trying to show her off as a trophy. Instead, make it seem like an intimate and special moment by making sure you're alone with her. Pull her away from the pack with these tactics:
* Tangle your hands up in hers, pull away, and look into her eyes.
* If you're with a group, ask her to hang back with you for a minute.
* Even when you are surrounded by people at least try to touch her, like hands, shoulder etc., confidently to sub-communicate your intentions.
* It's very romantic in the summer or in autumn.
* Ask if you can walk her home, whether it's from work, or a party.
* Or, if all else fails, ask her out on a date if you want! That way you're guaranteed alone time.
Enjoyed this post? Share it!
Posted on
Leave a comment
Going on a date to the movies can be fun and romantic. It's a great chance to hang out with someone special and enjoy a good flick. Even if you're nervous, the best way to act on a movie date is to have fun and enjoy the movie, as well as your date's company!
If you're planning on a movie date with a crush, spend some time talking or messaging to find a movie you both like. Plan to arrive at the theater at least 10 minutes before the movie, or even earlier if you want good seats. Get snacks with your date, and consider getting some Junior Mints or gum to keep your breath fresh.
Then, sit back, relax, and enjoy! Try not to stress about your date's body language — they might just be focused on movie! Afterwards, get snacks or plan another date if you had fun. For more advice, like what to wear on your date, read on!
Preparing for the Date
1) Ask your date to pick the movie to be more accommodating</s
Continue reading…
Enjoyed this post? Share it!
Posted on
Leave a comment
1. Call. Don't text.
That a phone call achieves in one minute what back and forth text messaging will in twenty, is enough reason to give your date a ring. But beyond the practicality, a call is a simple way to humanize your interaction and put both parties at ease.
A phone call says, "Hi, I am confident and want to go out with you. So I am going to." Your date will feed off of your energy—if she feels like you're comfortable (even if you're not), chances are higher that she will be too.
2. Suggest an activity
You might be nervous about suggesting an activity—does she like ethnic food? (You can ask her with your new phone call skills.) Is bowling too nerdy? Is dinner and a movie too cliche? But it really doesn't matter. Own what you choose to do with confidence and she will be happy to join you. Whatever you do, avoid this interaction:
Guy: "Hey, still wanna hang out today?"<
Continue reading…
Enjoyed this post? Share it!
Posted on
Leave a comment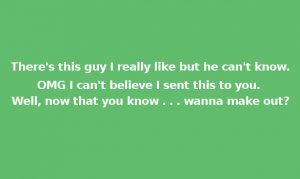 If you come to think of it, basically there are two kinds of women: those attractive to men and those who impress them. While this may come to you naturally, it is possible that you are asking yourself how to impress a guy?
Well, first of all, impressing a guy isn't rocket science. If you do it right, you will find the answer to the question how to get a boyfriend.
In case he is impressed by you, you can be sure that he will call you the next day and it won't be long before you have your second date. Just make sure to remember the best ways to impress a guy.
Are you looking to leave a lasting impression on him? You are in luck! Here are the basic ways to impress a guy without fail. Dive into how to impress a boy, man, or any guy. The sky's the limit and guys are falling.
1) Your emotional IQ
Always have the right thing to say to him even if it's bad news. If you would like to know how to impress a
Continue reading…
Enjoyed this post? Share it!
Posted on
Leave a comment
The other night, I had a casual encounter with the sexiest man I've ever been with: blond, blue eyes and a beard that made him look like a young Norse god. He was so attractive that I was intimidated to do anything until he pulled me into him for a kiss.
Within minutes, our clothes were off. Everything about him was sexy to me, his body, the way he smelled, how way he grabbed and kissed me.
I don't recall a time that I ever wanted someone as much as I wanted him. After we had sex, we laid together in bed, my head on his chest. We talked about work, life, whatever — it didn't even matter as I would have been equally enraptured if he read to me from a takeout menu. I didn't want him to leave. I would have moved back to New York, where he lives, if he asked me to.
I couldn't stop thinking about him for the next two days. I would take naps in the afternoon just to daydream about him and fantasize about him being back in my bed.
Enjoyed this post? Share it!
Posted on
Leave a comment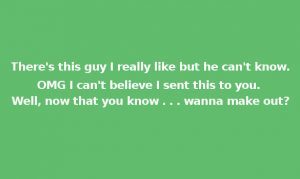 Sexting is an act of changing coquettish messages electronically. These messages are usually send to someone whom you fancy mostly to opposite sex. Such messages work as a prequel to the actual meeting.
Sexting helps to keep the conversation interesting and subtle as well. Sexting is not an actual love-making but rather a prequel to the whole process. Through such messages, you keep your partner wondering about your sexual act and appetite.
Sexting messages works like a sex in the mind. It creates an environment of sexual tension and desire between the couple. It is quite and easy but should be done with trustworthy people only.
<a href="https://dating-sites.co.za/wp-content
Continue reading…
Enjoyed this post? Share it!
Posted on
Leave a comment
If you're looking to become a sexting pro, give a couple of these messages a try. It totally seems like shooting off a couple of casual sexts would be simple — that is until you actually try to send one.
If you think dirty talk is hard face-to-face, the awkwardness of a sexy text is a whole different level of feeling unsure of yourself. Plus, texts are forever. There's no erasing your embarrassment if you send a message you regret.
Not to worry — there are plenty of us in the same boat. We spend all day with a cellphone in hand, but the thought of using said cell phone for sexy time sounds downright horrifying. But all nervousness aside, there are some big benefits to sexting. For starters, it can make it easier to break into the dirty talk if you find yourself to be on the shyer side face-to-face. Sexting can also be a clever way to rev up a long-term relationship that's in need of a jump-start (or just a jump).
---
<strong
Continue reading…
Enjoyed this post? Share it!