Posted on
Leave a comment
---
---
Related Articles:
Enjoyed this post? Share it!
Posted on
Leave a comment
What information do we collect?
We collect information from you when you register on our site, place an order, subscribe to our newsletter or fill out a form.
When ordering or registering on www.majorleaguedating.com, as appropriate, you may be asked to enter your: name, e-mail address, mailing address, phone number or credit card information. You may, however, visit our site anonymously.
What do we use your information for?
Any of the information we collect from you may be used in one of the following ways:
; To personalize your experience
(your information helps us to better respond to your individual needs)
; To improve our website
(we continually strive to improve our website offerings based on the information and feedback we receive from you)
; To improve customer service
(your information helps us to more effectively respond to your customer service requests and support needs)<
Continue reading…
Enjoyed this post? Share it!
Posted on
Leave a comment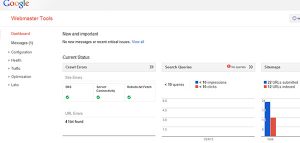 This article will focus on the effective use of metatags in SEO (Search Engine Optimisation). Why are they essential to SEO and how can you leverage them to your advantage?
Metatags are the signals and signposts to search engines to tell them what your site and pages are about. Unique and relevant metatags for pages on your site are highly recommended, either for all pages or selectively. If you leave your metatags the same for all pages, search engines will interpret this as meaning that all your pages are the same. Therefore, all your pages won't be indexed – no indexation, no natural search results. So metatags are very important and worth investing some time to differentiate.
You can monitor the difference that changing metatags has on the number of pages indexed for your site through Google Webmaster tools. If you haven't done so already, set up a free account at Google Webmaster tools, which you can do by <a href="http://www.google.com/webmasters
Continue reading…
Enjoyed this post? Share it!
Posted on
Leave a comment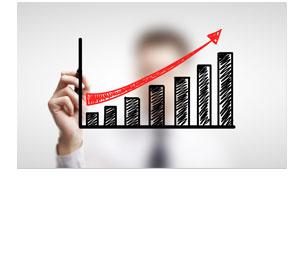 Weekly Focus: Facebook Ads
Nowadays there is no doubt that paid advertising is the most effective way to attract your target audience. Facebook is far ahead of the game in targeting ads based upon the unique interests of your visitors. Keep in mind that before creating an ad, you need to think about how much you can afford to spend. With millions of Facebook users, it is easy to expend the whole budget within first three days. In order to avoid this unpleasant experience, limit the budget by day and continue to check your campaigns daily to stop or to pause those that look too expensive for your budget.
Another key point is setting up a business page or adjusting your personal one for business purposes. Make sure your Facebook page relates to your brand and that it is listed in a proper category. Your visitors will not search for you, it
Continue reading…
Enjoyed this post? Share it!
Posted on
Leave a comment
White Label Dating Provider, PartnerFactory.com, Introduces a Pet Inspired Niche Dating Site, SitStayLoveDating.com
PartnerFactory.com helps animal lovers connect with the launch of SitStayLoveDating.com, a dating site for singles with pets.
London (March,7, 2013) – Singles who are passionate about their pets can confidently look for love and friendship with others who share a love for animals on a new dating site, SitStayLoveDating.com, powered by DatingFactory.com, Europe's leading white label dating provider.
SitStayLoveDating.com understands that it is important for many singles to find relationships with others that not only share their interests, but will also be willing to open their hearts to the animals in their lives. Partner Dating Factory, the go-to white label dating provider, has ensured that these particular needs would be addressed on this new dating site.
"We understand that animal lovers are a different breed," said Emma, found
Continue reading…
Enjoyed this post? Share it!
Posted on
Leave a comment
Why PARTNER FACTORY reporting is the best in the industry?
View reports by all sources of traffic: your own, your affiliates', your affiliate campaigns
View your own and your affiliates' revenue
Select niche market or URL to analyse
Apply extra filters: country, sex, age, currency
View rows by: traffic source, campaign/landing page, URL, date, country, sex, age, criteria/interests
Select action dates and entry (registration) dates to see how different members perform
Customise your reports – add/remove columns – and save custom reports
Schedule emailing of your reports to you and anybody else you choose – daily, weekly or monthly
Enjoyed this post? Share it!
Posted on
Leave a comment
"I am a single mom of a three-year-old. I have just begun to date online. I am afraid that my son won't want to "share" me with anyone and act up. What is the best way to introduce a new friend or date to my son and when is it appropriate for me to do so?"
When you are comfortable, introduce your date to your son as a "new friend." Friendship is not only the foundation of a viable marriage, but something your child understands! All new friendships do not continue, but good ones evolve. You cannot know the future, so just stay with the present.
First, there is no magic time frame for an introduction. After all, it is important that your son realizes that you need friends — males and females that are your own age. Just as your son has his preschool friends, he will understand that you need adult friendships, too. It is not a matter of competition, so jealousy is lessened fr
Continue reading…
Enjoyed this post? Share it!
Posted on
Leave a comment
Did You Know?
We want to hear from you… What do you think of our new site design and functionality? Are you having problems with any parts of the site? Do you have suggestions for new functionality, or more questions you'd like to see in the profiles? Do you have a Match success story to share? Whatever's on your mind, if it relates to online dating, we'd love you to tell us about it.
– That you can find people in our database in a number of different ways? Visit the
'Find People'
section to read the details and choose the method best suited to your needs.
– That our 'Help' section contains a detailed FAQ? Check it out for ans
Continue reading…
Enjoyed this post? Share it!