Posted on
Leave a comment
Everyone knows that women who look sexy attract the attention of men. The problem is that most women misconstrue what men think sexy looks like. Looking sexy doesn't mean looking slutty, with bare belly, fire-engine red lips, royal blue eyeshadow and enough mascara to paint a barn. When you dress like that, men don't think "sexy", they think "trashy."
But women seem to think that elegance and vampishness are sexually stimulating to men. And they are, in men's fantasies. But usually not in the real world. However, women have been raised to feel sexiest in fine fabrics, well-made gowns, and anything that they think conceals their bad features.
Actually, most men prefer a care-free natural look when it comes to what you wear and how you do your make-up. And they're attracted more by lighter perfumes than by the heavy, musky stuff. They love women who aren't afraid to be themselves, just they way they a
Continue reading…
Enjoyed this post? Share it!
Posted on
Leave a comment
Let's face it – women know much more about how to attract someone than men do.
Hey, it's not our fault. Women have YEARS of practice at getting people to notice them! They have lots of experience with getting guys to like them. In other words: They've gone through the training!
If you've ever seen a guy get so bent out of shape over a girl he liked, then you'll know exactly what I mean when I say…
WOMEN KNOW THE SECRETS OF ATTRACTION!
But the funny thing about attraction is that it cuts both ways. Men can actually learn these secrets too and get great results with them.
So what are they?
SECRET 1: Know What You Want
Too many guys suffer from the problem of having to "take what they can get." Women tend to get a lot of suitors coming their way, so they can be a little bit more picky.
When you know what you're looking fo
Continue reading…
Enjoyed this post? Share it!
Posted on
Leave a comment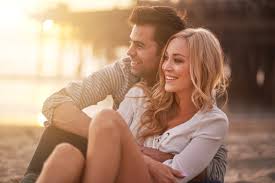 Expat dating has its own set of challenges and perks. Luckily, anyone looking for a partner in an international setting has a plenty of options, including expat online dating.
Living abroad while single can be exhilarating – it can mean freedom to dive into a new job, country and culture. But being single in a foreign country can also feel daunting and lonely, leaving many expats longing for a partner to navigate the new surroundings with and share in adventures.
Expat singles: dating challenges and advantages
About two-thirds of those living in a foreign country are in a relationship, according to a 2017 survey – leaving a sizable potential pool of singles remaining to date as an expat.
---
Free signup to our Dating Service …just click Dating Service now !!
---
Free signu
Continue reading…
Enjoyed this post? Share it!
Posted on
Leave a comment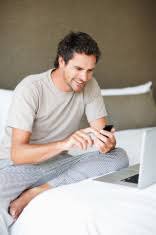 Living abroad while single can mean adventure, an exciting career, and…a bit more trouble finding a date. But don't despair – there are plenty surefire ways to find a date.
The first step is to join a trusted expat online dating site, such as ExpatMatch.com and samatch.com, in your foreign country. Second, create a great online dating profile. Next, read a few international dating tips for men – finally, you'll be set to meet the expat woman of your dreams.
Are you a single expat looking for love in your new home? Register for free at ExpatMatch.com or samatch.com to meet the most eligible expats.
1. Catch her attention
The first piece of online dating advice for men is to post a few friendly, flattering (but realistic) pictures.
---
Free signup to our Dating Service …just click Dating Service <
Continue reading…
Enjoyed this post? Share it!
Posted on
Leave a comment
There is no shortage of dating service's on the scene these days. Log onto any web search engine and type in "dating" and you will get hundreds of pages of websites wanting to help you find the "perfect match."
Going to the bars and looking for love, like one did back in the 70s and 80s is old hat. Now, one doesn't have to leave the comfort of her home to find the love of her life. It's definitely not as hard as it use to be, comments one lady in her 50s. She goes on to say that when she was in her early 20s she had over 35 different jobs because she deliberately worked for a temporary service just so she could meet interesting and well to do men.
Unfortunately she found out that a lot of those men did not want to date someone they worked with, but she kept trying.
Now that everything is computerized why should dating be any different? There are other ways that are a bit more personal if you actually w
Continue reading…
Enjoyed this post? Share it!
Posted on
Leave a comment
Here is an easy and effective way to get a woman to respect you.
Make simple decisions quickly and easily.
You never stutter, ponder over, or invest a good deal of mental energy in over-analyzing most of the relatively mundane decisions which must be made in romantic situations.
When you ask a girl out, you have a plan and make a specific recommendation. No, "What do you want to do? I don't know what do you want to do?" You lead. All she has to do is agree. If she doesn't agree with a particular proposal, then you lead her towards a different proposal.
A dinner date? You open the car door for her. You park in the first open spot you see. You approach the hostess requesting, "Table for two in the non-smoking area." Or if there's no hostess, you quickly survey the scene, pick out a table and head for it. (You may ask your date, "Is this table okay with you?" Nothing wrong with being poli
Continue reading…
Enjoyed this post? Share it!
Posted on
Leave a comment
On this topic, there's a big difference of opinion, and it's not among men. It's between men and women. Unfortunately, a lot of what women think about how to attract men is wrong. Thus, many women waste time, effort and money doing things they think will attract men but which actually repel them.
Linda made this mistake on her first real date with Jack. She says, "I met Jack at a backyard party. I wasn't really expecting to meet a guy, so it was a pleasant surprise. We ended up spending the whole evening together and by the time it was over we were dancing, kissing, cuddling, and getting really hot. I had to go home with my friends, so Jack asked me to meet him on Saturday."
"So when Saturday came, I got ready! I was expecting more of what we'd had at the party, so I piled up my hair, wore my shortest mini-skirt, put on a nice blouse and spent a LOT of time on my make-up. What happened? Jack did nothing but act pissed.&#8
Continue reading…
Enjoyed this post? Share it!
Posted on
Leave a comment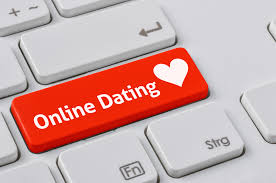 If you're a single expat woman, it's not always easy to find Mr. Right.
Online dating can be an excellent way for expat women to connect with new people when living abroad, with the added benefit of being able to quickly find appealing men with common interests in your new country.
Whether you're an old pro or newbie to the world of online dating, you want to have fun and increase your chances of finding romance overseas. Follow some of the best online dating advice for women living in a foreign country to maximize your chances of finding Mr. Right.
1. Give it a proper go
First, find an online international dating site in your location. Once you've joined, commit to giving it a real try: aim to message at least three men a week and update your profile regularly.
---
Free signup to our Dating Service
…
just click
Dating Serv

Continue reading…
Enjoyed this post? Share it!
Posted on
Leave a comment
"Can't we just be friends?"
"I don't kiss on the first date."
"I need someone who is more exciting."
"Did I tell you about my present lover?"
"I think you're a nice person, but ……""
If you have heard any of these lines, you're in luck because I have the medicine to cure your case of Confusion-itis. You are privileged to be reading the only romantic love column in America that comes from a male perspective.
The Reality Factor ("Things are the way they are. If you go against reality, reality works against you, resulting in pain.") and The Bottom Line Factor ("Only a woman's actions truly reflect her feelings toward you."). These two facts of life form the foundation of my unique approach to relationships, which I call The "System."
This week, I will give you the framework of The
Continue reading…
Enjoyed this post? Share it!
Posted on
Leave a comment
Believe it or not, hostility between you and a man can be a sign of secret attraction. I know it sounds crazy, but it's true. Why? Because many men and women find that their immediate response when they first meet someone who attracts them sexually–especially if they're in a situation where it's not cool to be attracted to that person–is to be hostile to them.
This is not as weird as you might think. It's actually quite usual and very natural. What's going on here? Well, it's a way of concealing our true feelings and of protecting ourselves if we feel like we're not ready to let someone know we're attracted to them.
How does this happen? It can happen if one of the two people is already with someone else, or if they recently broke up and aren't ready to get involved yet, or they don't feel comfortable at the party…or maybe they're just afraid or somewhat shy.
Enjoyed this post? Share it!